Stay in touch, update your contact information, request a transcript, and more.
Thanks for being part of the RBC Community!
Mirror (An Alumni Magazine) and Monthly Email Updates
Stay up to date on all things RBC through digital or printed updates.
Rosedale Bible College Associates
Rosedale Associates are a group of alumni and friends of the college who go above and beyond in their financial partnership with our mission.

Partner with us in preparing Kingdom workers by sharing about your experience or the vision of Rosedale Bible College.
Twice a year, we publish a magazine highlighting RBC alumni from 1952 to the present. Read them here to see what your classmates are up to now!
2022 Winter_pdf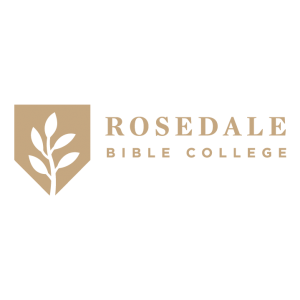 DIRECTOR OF ENROLLMENT SERVICES

Job Description
The Director of Enrollment Services (DES) is responsible to organize and implement the college's recruiting program. Rosedale Bible College's mission is to prepare Kingdom workers and the DES is critical to fulfilling the mission by ensuring the college has students to train. This pivotal role at RBC requires a wide range of abilities including strong interpersonal & communication skills, administrative ability, and technological aptitude. Over and above these abilities, it is critical that the Director of Enrollment Services loves Christ, His church, and RBC.
Responsibilities
1. To represent RBC at churches, high schools, and other venues.
2. To communicate with potential students through social media, phone calls, letters, personal contacts, etc. 3. To develop and maintain a database of information related to potential students.
4. To develop and implement an enrollment management plan.
5. To develop and disseminate promotional materials to potential students as well as maintain the college's displays. 6. To plan and lead Discover Rosedale events, and to lead the enrollment-focused components of other RBC-related events.
7. To oversee the student ambassador program, including summer service scholarships.
8. To serve on the communications team.
9. To oversee the development and ordering of RBC merchandise, including items sold in the gift shop.
10. To conduct campus visits and tours for potential students.
11. To oversee the development and maintenance of the College website.
12. To manage and update the college's social media presence.
13. To perform other responsibilities as assigned by the president.

Accountability
The Director of Enrollment Services is accountable to the president.

Requirements
– Strong interpersonal skills
– Willing to travel
– Willing to speak in public
– Robust organizational skills
– Able to work with technology: WordPress, Mail Chimp, Active Campaign, Asana, Excel and/or Google Sheets
– Willing to work some nights and weekends
– Must affirm the CMC statement of Theology and Practice
– Preferred experience in Higher Ed Admissions or marketing.
– Preferred Bachelor's degree in Marketing, Communications, or related discipline.

To Apply
Submit your resume to Jeremy Miller, president.