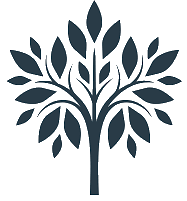 Training in Ministry (TiM) is preparing Kingdom Workers in their home context – spiritually, academically, and personally. Our program is a practical and accredited distance learning program offered completely online by Rosedale Bible College.
A distance learning program sponsored by Rosedale Bible College, LMC and CMC to better equip believers and churches for effective ministry.
An opportunity for a personalized learning journey.
The Training in Ministry program offers students an opportunity to begin their educational journey through a short-term, non-degree program that can be personalized to meet a wide range of goals.
Students can pursue all five academic tracks, or they can pick and chose tracks to create their own personalized learning journey.
Our program accommodates students who study to further their role in a specific church or parachurch ministry, and those who study for personal formation. We look forward to hearing your goals.
Begin your learning journey and apply today! 
Fill out all required areas.
Connect with Admissions about Training in Ministry.
Practical Learning. Accessible Curriculum.
Innovative Design. Accredited. Online.
In developing the courses for Training in Ministry, we worked with curriculum design and pedagogy experts to craft a template that balances group sessions, lectures, content, and assessments to ensure that information is delivered as comprehensively as possible.
Five Essential Learning Tracks
Each track consists of three ten-week courses, divided into week-long units.
Congregational Care and Counseling
Spiritual and Personal Formation
Bible and Theology Formation
Launching 2022
Leadership and Ministry Formation
Church Multiplication
Fall 2021 Courses
September 13 – November 19
Congregational Counseling
with Shawn Otto
Discipling Others
with Troy Landis
Biblical Interpretation and Study
with Leon Zimmerman
Winter 2022 Courses
January 3 – March 11
Bible Survey
with Rueben Sairs
Congregational Care
with Preston Yoder
Leader Self-Care
with Mark Miller
Spring 2022 Courses

March 21-May 27
Spiritual Formation
with Jay Conn
Anabaptist History and Theology
with Jon Showalter
Congregational Gift Development
with Jon Risner
Learning Track Descriptions
Congregational Care and Counseling
⦁ Congregational Gift Development – Students will discover tools and resources to help them to identify spiritual gifts among members of a local congregation, mobilize people for mission and ministry, and recruit, train, and support emerging leaders. This course will enable congregational leaders to develop lay leadership through teaching, modeling, and feedback.
⦁ Congregational Care  – This course trains students in the fundamentals of caring for people who are hurt and/or seeking guidance through life stages, like home visitation, hospital visits, weddings, and funerals.
⦁ Congregational Counseling – Students are trained in skills for mental health intervention in the congregation and community. Topics include premarital counseling, grief counseling, marriage counseling, parenting and referral training.
Spiritual and Personal Formation
Bible and Theology Formation
Leadership and Ministry Formation
Church Multiplication
Individual Course Details
Click here to read syllabi and instructor bios for each course.
Frequently Asked Questions
Begin your learning journey!
God's Mission and Church
August 19-21, 2021
A leadership retreat exploring God's purpose, heart, and intent for the church. Understand the fundamental purposes of the church, the validity of the local church, and the necessity of the collective church.
State Authorization Reciprocity

Begin your learning journey
today!