"Life is about more than a career, so college should prepare you for more than a job."

At Rosedale Bible College, we help students lay the groundwork for their future—academically, spiritually, and personally—by providing two years of mentorship, community, and biblical education in the Anabaptist/Mennonite tradition.
Designed to offer students a balance of academic preparation, spiritual growth and personal development, our programs include: 
Through our well-rounded two-year Associate Degree in Biblical Studies, students complete their general education classes while establishing an informed understanding of your faith.
Rosedale graduates can transfer to one of our partner schools to finish their bachelor's degree. In some cases, this is able to be done in just two additional years.


Our mentorship program provides both spiritual discipleship and practical life skills training to prepare students for life after college.
Educational opportunities like our cross-cultural learning program, the Akwachink Leadership School, and The Bridge internship give students challenging, real-world experience.


Looking for a Gap Year Program?
We often have students study with us for one year, 6 weeks, or a semester.
They still find their time at RBC to still be formative for both their faith and vocation.
Contact admissions@rosedale.edu or fill out this form to learn more about what this could look like for you!
Our students graduate with:
A deeper knowledge of God and themselves.
An informed understanding of their faith.
Practical life skills.
Transformative life experiences.
A transferable associate degree.
Our students graduate with:
A deeper knowledge of God and themselves.
An informed understanding of their faith.
Practical life skills.
Transformative life experiences.
A transferable associate degree.
Vision: 

To become a primary learning destination for preparing Kingdom workers.
Mission:
RBC exists to prepare kingdom workers through:
Collegiate biblical education.
Personal relationships formed in the context of an authentic community.
Experiential learning opportunities and skill development.
Spirit-led prayer, worship, and devotional Bible reading.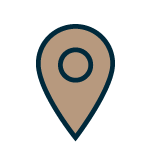 Location:
Rosedale is a small town in central Ohio. It sits 31 miles west of Columbus, providing a safe, peaceful setting within driving distance of the city's cultural opportunities.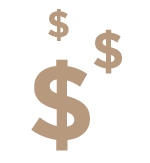 Cost:
The total estimated annual cost for full-time students (including room and board) is $15,000. Costs are kept low due to generous gifts from our alumni, friends, and RNOC churches.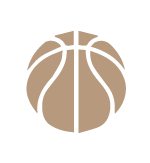 Student Life:
Between intramural sports, on-campus events, our school drama project and extensive music
programs, students at Rosedale always have something fun to do.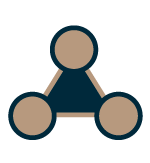 Affiliation:
We are the educational branch of RNOC. We serve students from all over the USA and some international students. There are many churches and denominations represented on campus each year.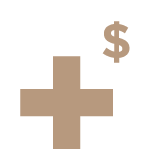 Financial Aid:
Our students may apply for public financial aid through the federal and Ohio state governments or apply for one of our in-house scholarships. In 2022-2023, the average student spent $4,218 out of pocket for a full year.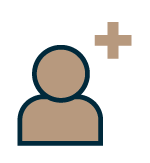 Enrollment:
The average school enrollment is 70 students, while our typical class size is 15 – 20 students. This provides lots of opportunities to get to know the professors and students..


Our faculty and staff are chosen based on their:
Qualifications (all of our faculty hold at least a master's degree.)
Practical ministry experience.
Spiritual commitment.
Dedication to service in the church.
History:
In 1952, Rosedale Bible College began as a six-week Bible school in the Pleasant View Mennonite Church, with students housed by local church families. By 1969, we had developed into a two-year Bible Institute. Now, the college has shaped the lives of more than 7,000 alumni, providing a firmer intellectual basis for their faith and deepening their passion for Christ and the church.
Accreditation:
We are accredited by the Association for Biblical Higher Education. We are also authorized by the Ohio Department of Higher Education to grant an associate degree in Biblical studies and recognized by the United States Department of Education as an agency for Biblical higher education.