Rita (Mullet) Erne ('82) Fort Wayne, Indiana
I attended Rosedale back in 1982, and was on a Gospel Team that toured the northeast. I married my husband John in 1986, and we had a daughter in 1990. During our marriage I had a career as a Certified Dietary Manager (CDM) and worked at the Cedars Retirement Center as the Director of Food and Nutrition Services.
In May of 2016, after almost 30 years of marriage, I lost my husband to cancer and other health issues. I was unsure where my life was headed but continued working. I had always had a love for missions and thought if I was ever single again I would go into ministry work of some kind. I attend a wonderful church and have enjoyed participating as a vocalist on the worship team.
Then in 2020 I contracted COVID-19. After fighting symptoms for 14 days I ended up in the ER. On the way to the ICU my heart stopped for 90 seconds, and I had to be resuscitated. I was then placed on a ventilator and was in a coma for two weeks. During that time I developed a blood clot in my groin and had to have it surgically removed. That procedure was successful, but not before my right foot went septic and had to be amputated. I was in the hospital for 19 days and then in a rehab facility for another 10 days before going to stay with my parents for about a month. Then I moved back home alone where I adjusted to life as an amputee. I was fitted with a prosthetic foot and learned to walk after eight weeks of therapy and much support from loved ones.
I had been off work for 6 and a half months. During that time I did a lot of soul-searching and praying, seeking God's will for my next season. Eventually I went back to work, but things did not seem right. I kept wondering why God had spared my life. It felt like he had something more for me. Finally after a particularly difficult time at work I consulted with my family. They advised me to resign and trust God for my future.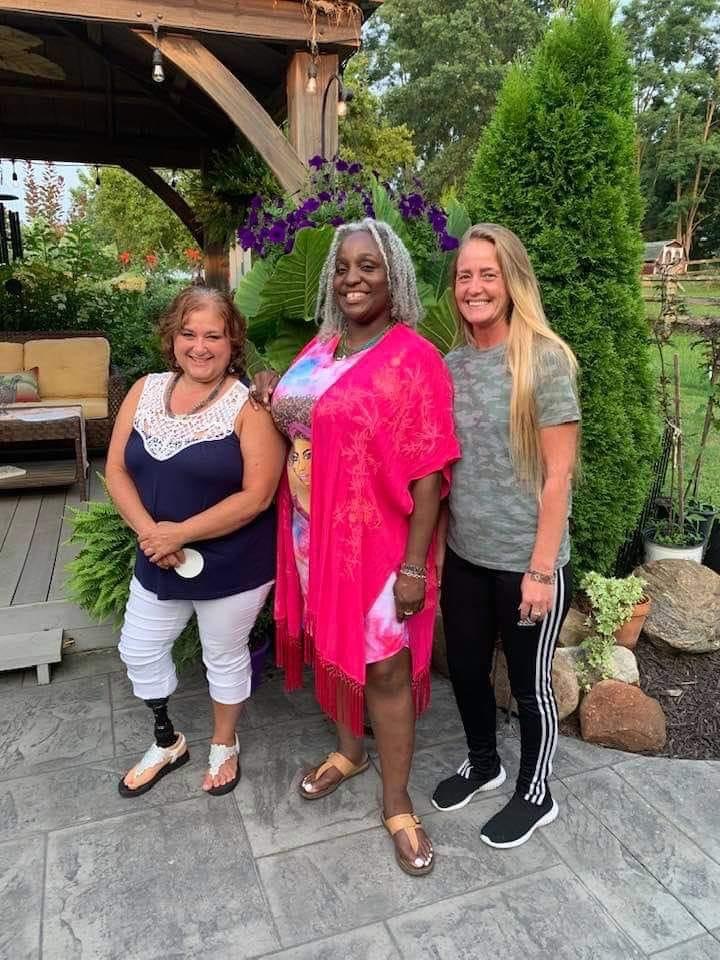 I interviewed with a Christian woman who was involved with Redemption House Ministries, a faith-based transitional home for women with addictions and coming out of jail/prison. I remembered ten years earlier when she and some women from Redemption House had spoken at our church and introduced the ministry. I had decided then that I wanted to be involved in some way.
So in February 2021, after 30 years in food service management, I resigned my job and joined the staff of Redemption House. I feel now like I am where I am supposed to be. God is opening doors for me to minister to women in all walks of life. I tell my story in hopes that seeds will be planted and lives transformed by the grace of God.
Seeds were planted in my heart at RBC – seeds that gave me a desire to serve God out of my comfort zone. Now 40 years later that dream has come to fruition. Even though my life took some tragic turns I see these experiences as a blessing and a call.
In faith I've stepped out of my comfort zone spiritually, financially, and physically to share my story in hopes that God will use it to further his Kingdom. I am learning that if we give all to him and fully trust him, he will give us joy, unmeasurable and lasting peace.
James 1:2-4 says, "Consider it pure joy, my brothers and sisters, whenever you face trials of many kinds, because you know that the testing of your faith produces perseverance. Let perseverance finish its work so that you may be mature and complete, not lacking anything."