Bridge
Internship Opportunities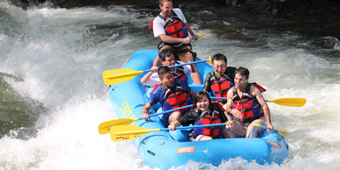 International Friendships (IFI) on the campus of Ohio State University: Bridge interns build friendships with a wide variety of international students. This is excellent preparation for ministry "across the street or around the world"; interns learn to listen to and share friendship and faith with others from vastly different world views.


Agora Ministries, an inner city Mennonite church in Columbus: Bridge interns assist with tutoring and recreation programs for vulnerable inner-city children and youth.


Salvation Army, in Columbus: Bridge interns join social service departments that are combating human trafficking, addressing poverty, homelessness, and addictions. Interns have the opportunity to work in prevention, rescue, and restoration efforts.


Horizon Prison Initiative, in London: Bridge interns (men only) serve on Tuesday evenings as "outside brothers" to incarcerated men from all walks of life. Interns will also go into the prisons several times per week to shadow the Horizon staff as they administrate the multi-faith dorm. Interns will meet, encourage, and interact with inmates.


Rosedale Bible College: Internships on the RBC campus can include a range of different interests such as: graphic design, recruiting, maintenance, receptionist, etc.


Rosedale Mennonite Missions: Internships at the Rosedale International Center include an array of different fields such as hospitality, maintenance, graphic design, writing, communications, etc.


Daily Needs Assistance of Plain City: Bridge interns can get involved with a kids and youth mentoring program through the Jonathan Alder school system. They will also have opportunity to get to know and counsel children in at risk homes.


J. Jireh Ministries in Columbus: Interns will work with Norman Brown in ministry to at risk kids, veterans, and ex-cons. Norman is also a community developer and church planter.


Jonathan Alder Local School in Plain City: Interns will work in classrooms, tutoring and mentoring students both during school hours and after school. This internship is excellent for those wishing to pursue education.


Shekinah Christian School in Plain City: Interns can work in classrooms with students or in the office with the administration, tutoring and mentoring students both during school hours and after school. This internship is excellent for those wishing to pursue education in a Christian school environment.


Pregnancy Decision Health Center in Columbus: PDHC is a faith-based, non-profit pregnancy help center. Interns (women only) will help run general operations at the centers, greet clients and offer client forms at the front desk, answer the phone, shadow client consultations, sort material aid donations, and a help with a variety of other tasks.


Fellowship of Christian Athletes in Columbus: FCA is a Christ centered youth focused ministry. Interns with FCA will work in high schools, rural or urban, to establish student-led Bible clubs, adopt a sports team and become their chaplain, and mentor young leaders to be a Christian witness to their peers.


Occupational Therapy in Columbus: Interns will shadow and learn from licensed occupational therapists while they volunteer and work in the school.


Internships are available with local congregations in a variety of ministry related positions such as pastoral ministry, youth ministry, and worship leading.


Search Bridge
Can't find what you are looking for? Type your question here.
Contact Us
Rosedale Bible College
2270 Rosedale Road, Irwin, Ohio 43029
740-857-1311 | 877-857-1312 fax