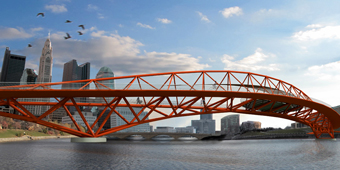 Bridge is an internship program that pairs study and reflection with ministry experience and vocational exploration. Bridge interns can choose to focus on one of the following two tracks.
Ministry Experience: Bridge is designed to equip young adults for ministry in both local and global contexts. Ministry interns can serve in local churches leading worship, leading youth, or working as pastoral interns; and they can also serve in ministries outside the church working with children or international students.
Vocational Exploration: Bridge is also designed to permit young adults to experience and explore a vocation before they go on for further study in that field. Vocational internships are available in social work, occupational therapy, teaching and tutoring, graphic design, communication, and more.
Bridge interns take core courses at RBC while serving their internships. Internships are available with International Friendships on the campus of OSU, with the Salvation Army's anti-human trafficking division, at Agora's inner-city ministry to youth and children, in local churches and with other agencies. Check out our Internship Opportunities page to see a complete list.
Our interns gather for a weekly discipleship group to learn leadership skills, share internship experiences, and grow in the practice of various spiritual disciplines.
Bridge cohorts are based in one of two locations: RBC or Columbus, Ohio.
Search Bridge
Can't find what you are looking for? Type your question here.
Contact Us
Rosedale Bible College
2270 Rosedale Road, Irwin, Ohio 43029
740-857-1311 | 877-857-1312 fax