Cross Cultural Terms - General Information
Because RBC is committed to helping our students engage the world they live in through study, service and travel, we offer generous grants to second-year students to encourage them to take part in our cross-cultural study terms. Please see the academic catalog for the details about the grant.
RBC offers at least one cross-cultural experience per year, generally during winter term. Locations in the current rotation are listed below, along with the most recent academic year in which they were offered.
Ethiopia Cross-Cultural Term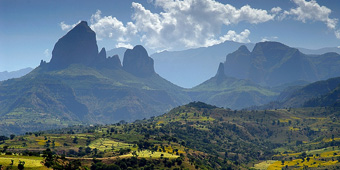 Students spent six weeks in residence in Central Ethiopia, exploring the historical and cultural heritage of the region and interacting with the Ethiopian Mennonite Church. They were based in the dorms of the Meserete Kristos College; excursions were planned for most weekends. Courses offered were Introduction to Missions, taught by Richard Showalter, and Introduction to Islam, taught by Matt Showalter.
Richard Showalter serves as a global church liaison and adjunct instructor in missions for RBC and a consultant for RMM. He has long-standing relationships
with Ethiopian Mennonites and in recent years serves with two African groups in mission training in Ethiopia, where he and his wife Jewel are honorary members of the Meserete Kristos Church. Jewel grew up in Ethiopia as a daughter of missionary parents. Richard's vocation is Christian witness to the world's least-reached people, and his avocation is learning everything he can about the footprints of God in human history. (Ethiopia has lots of them.)
Matt Showalter grew up in Turkey and attended Turkish public schools into the 5th grade. As an adult, he has served with his family in church planting in a Muslim context, pastoral ministry, Bible teaching, and discipleship. Currently, Matt, his wife Colleen, and their five kids live on the Rosedale Bible College campus where he serves as the dean of students. He had never been to Ethiopia but enjoyed connecting with a church there that he had heard about his entire life from his mother and grandparents.
Europe Study Term (2017-2018)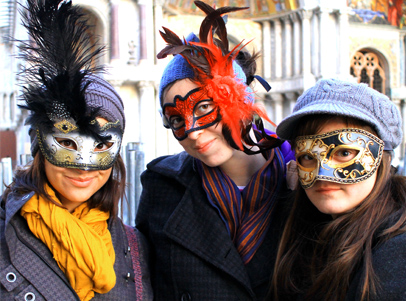 This study term combines two courses: Introduction to Humanities and Mennonites, Anabaptists and the Radical Reformation (MARR). Students combine time in class on campus with several weeks in Europe, where they visit the places and see the art they've read about.
From an article in the June 2012 Beacon ("Living in a bigger world; RBC students go to Europe"): Megan Troyer, 19, from Elida, Ohio, had an epiphany while walking the streets of Strasbourg. When she was a child, her family read stories about the reformers and Anabaptists, but always from a child's point of view – the son or daughter of Menno Simons, or an apprentice to a printer, for example.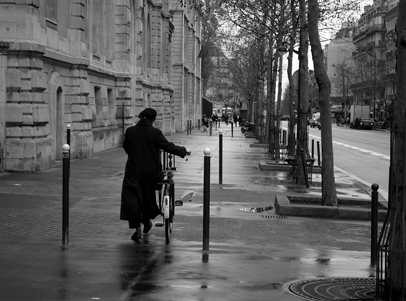 "It was always the adults in the story who had to struggle and defend biblical truth, who broke with the Roman Catholic Church or were excommunicated from it, who faced charges of heresy and threats of burning at the stake, and the realization of those threats," she said. "The children in the stories fear for the parents' lives, but never their own, and I've tended to view the reformation with this perspective."
In Strasbourg, she realized that the people in those stories were only a few years older than she is. "As much as it frightened me to admit it, I was now one of the stories' adults." The men and women in the stories didn't look like her parents anymore; they looked like her.
Spain Cross-Cultural Term (2018-2019)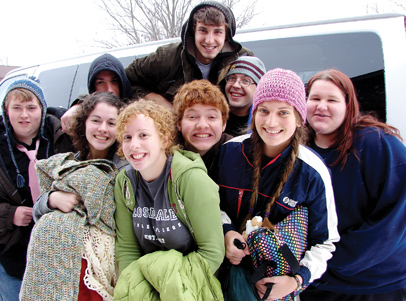 Students spend six weeks in residence in Southern Spain studying conversational Spanish, exploring the historical and cultural heritage of the region and reflecting on the forces shaping post-Christian Europe. They live with families and work with a Spanish church.
"Christ definitely worked in me, and as each day passed by, Spain grew to be more and more a part of my heart. I developed relationships with people, I learned to love new foods, and I looked at history more closely. When my last few days in Spain came, I began thinking about how much had changed since my first days in what was then a strange, new place. I had wanted to go home, to a place that I loved and where I was loved, but had found that place right where I was, all the way across the ocean. Rincón de la Victoria, Spain had become a home, and I didn't want to leave." — Lara Ziegler (Shenk), 2008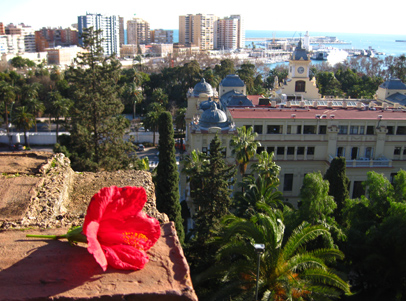 Kenya Cross-Cultural Term (last offered 2013-2014)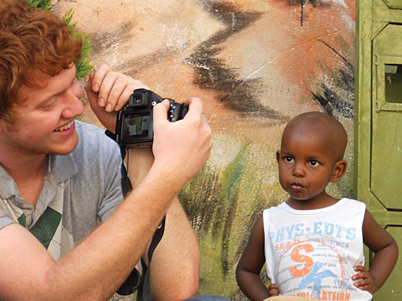 For more than two decades, Rosedale Bible College has assisted with training schools in Kenya organized by Regions Beyond Ministry and Christian Church International. Now our students can spend six weeks in residence in central Kenya, studying missions and the church in Africa. They visit in host homes and travel on weekends to Mennonite churches and significant sites around the country.
From an article on our students' experiences in the Spring 2011 Mirror: [Talking about the multi-cultural flavor of worship in Kenya, student Rebecca Diller said that] there would be several different cultures meeting in one place. "We could be speaking four different languages within the service and we're all talking about the same God, which was just really encouraging, because sometimes when you think of a country on the other side of the world, in your mind you think they're completely different . . . . Our worship styles are way different, but we're focusing on the same thing."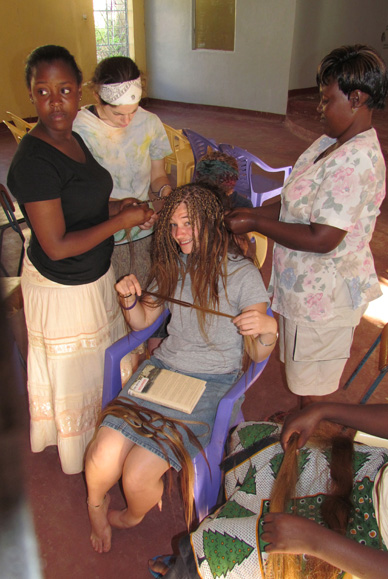 Two courses will be offered at the Center, Introduction to International Development, taught by Abraham Ndungu, who is also the coordinator for the study term, and Introduction to Missions, taught by Philip Mbatia, the principal of the RBM leadership school conducted at the Center at other times during the year..
Approximate costs for this international term of study (including airfare, meals, and lodging) are $2,000 above normal fees for tuition, room and board. RBC sophomores may qualify for a $2000 Cross-Cultural Grant to offset the cost of enrolling in this term.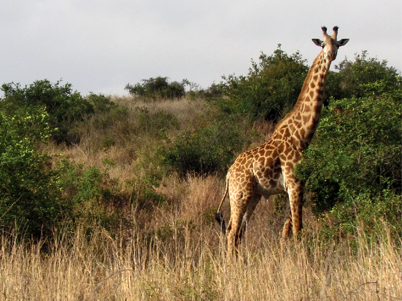 Cross-Cultural Term Grant
Students who are enrolled full-time for a year of resident study after earning at least 18 credits the prior school year may be eligible for the Cross-Cultural Grant. The grant is for up to $2,000 (up to $1,000 for non-dorming students) and may be applied toward the cost of any of the cross-cultural study programs offered for credit by RBC during the winter term. Eligibility is dependent on maintaining satisfactory academic progress. Funds from the grant may be credited to the student's account during the spring semester following the experience.
For questions about eligibility, contact the financial aid office.
 Cross-Cultural Term Gallery