March 2–4, 2017


Discover Rosedale is a chance to make the college selection process enjoyable. Discover is a weekend for high school students to spend some time on campus, get to know our community, and evaluate Rosedale Bible College as an option for higher education. The weekend starts on Thursday evening, and ends on Saturday morning.
In between, students sit in on classes, worship with us in our chapel, get information about Rosedale's unique identity and approach, meet faculty and administration, and participate in special events on Friday evening.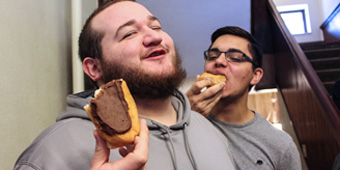 Students are also able to schedule individual meetings with academic and financial aid personnel if they have further questions. Students who apply for admission during Discover Rosedale, or the two weeks after the event are not required to pay an application fee.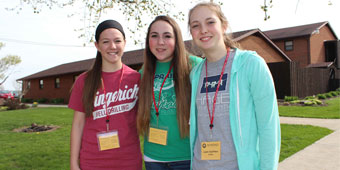 Participation for each Discover Rosedale is free, but may be limited, so early registration is recommended. Preregistered groups of three or more students accompanied by a chaperone qualify for partial reimbursement of fuel expenses up to $100.
You can register online now. If the Discover Rosedale date does not suit you, we invite you to register for an individual campus visit.
Have questions? Check out our FAQ page, or e-mail an admissions counselor.
Search Campus Visits
Can't find what you are looking for? Type your question here.
Contact Us
Rosedale Bible College
2270 Rosedale Road, Irwin, Ohio 43029
740-857-1311 | 877-857-1312 fax