Come Together!
About SamaKuma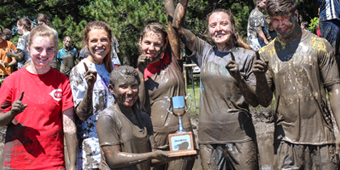 SamaKuma is the brain child of CMC youth leaders who wanted to see a yearly gathering of our young people. SamaKuma launched last year and is happening again next summer.
On June 17, we will be gathering for a day of competition, group challenges, teaching, worship and music. Youth groups will collaborate in a variety of ways to overcome obstacles and win the coveted SamaKuma Cup! The day will conclude with a send-off event in the evening.
We would love to have your group be a part of SamaKuma 2017. You can register your group here. There is a $50 registration fee per group.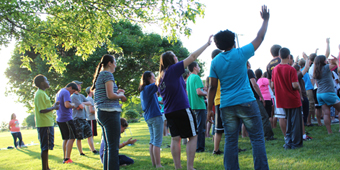 The day's events cost $25 per participant, but youth leaders and sponsors are free. SamaKuma is geared toward youth groups, though if an "unofficial" group of youth wants to grab an adult from their church and join the fun, we won't turn them away!
Call or email us with any questions. Hope to see you here!
Search SamaKuma
Can't find what you are looking for? Type your question here.
Contact Us
Rosedale Bible College
2270 Rosedale Road, Irwin, Ohio 43029
740-857-1311 | 877-857-1312 fax