Come Together!
SamaKuma Info and Details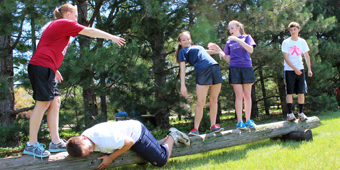 Proverbs tells us that a cord of three strands is not easily broken. That's the vision behind SamaKuma (a "coming together").
So, what is SamaKuma?
It's a one-day gathering of like-minded followers of Jesus for a day of learning, team building, worship and competition. Expect a day of non-stop action, group challenges, teaching times, music, worship and fun.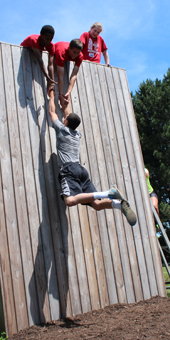 The purpose is to grow together as disciples as we grow closer to our Master Discipler.
Sounds great! What should I do?
We're glad you asked! Normally, we would urge you to register, but because of construction of the new student center, we are not planning a 2016 event. SamaKuma is geared toward youth groups, though if an "unofficial" group of youth wants to grab an adult from their church and join the fun, we won't turn them away!
The program starts Saturday morning and concludes that same evening with a send-off event. Cost is $25 a person ($5 extra if you spend the night).
Questions can be emailed to Matt. If he doesn't know the answer to your question, he is great at making answers up. Most importantly, when the time comes, get registered! Come be a part of SamaKuma 2015!
Search SamaKuma
Can't find what you are looking for? Type your question here.
Contact Us
Rosedale Bible College
2270 Rosedale Road, Irwin, Ohio 43029
740-857-1311 | 877-857-1312 fax