Come Together!
SamaKuma Info and Details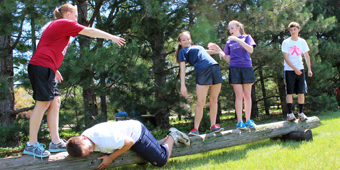 "Sama Kuma" [SAH-Ma KOO-ma] means "come together." Bringing youth groups together as teams (and as a larger family of believers) is the spirit behind this action-packed one day event.
You'll spend the morning and early afternoon completing creative team-building challenges around campus while competing with other youth groups for the SamaKuma Cup! The day will conclude with a worship concert from the band Polen.
The cost for the weekend is $35 per participant ($5 extra per person to spend the night). To register for the event or find out more, visit rosedale.edu or email Matt Showalter.
Search SamaKuma
Can't find what you are looking for? Type your question here.
Contact Us
Rosedale Bible College
2270 Rosedale Road, Irwin, Ohio 43029
740-857-1311 | 877-857-1312 fax