Jonathan Miller grew up in Rosedale, Ohio, attended RBC in 2004, and graduated from The Ohio State University in 2009. He says his RBC classes helped him "figure out how to learn in a college environment"; they also made him more confident in his beliefs as he "entered a secular setting."
Tell us about what are you currently doing.
I am a test engineer at John Deere, currently working on electrical systems for air seeders. Basically, this means I'm in charge of setting up and running tests on electrical components and software used on our equipment, in order to ensure that the product meets our quality standards as well as our customer's requirements.
Describe how RBC fit into your educational path.
Post-RBC I went to Ohio State and got my B.S. in Electrical Engineering. After graduating I started at Deere in 2009. During my time there I've held various positions working with combines, 4-wheel-drive loaders, planters, air seeders, and marketing. In September 2009, I got married to Caranda Beachy ('02). We currently live in Davenport, Iowa.
What was it like to transfer to another college?
Transferring to Ohio State was certainly a switch from my experience at RBC, given the many differences in size and culture. With my technical major, many of my classes from RBC only transferred as elective credit.
However, even though going to RBC didn't end up shortening my time at OSU significantly, I feel it gave me a good bridge to the rest of my college career, as it helped me figure out how to learn in a college environment. Also, the classes I took at RBC helped mold my life and make me more confident in my beliefs as I entered a more secular setting.
What class was your favorite class at RBC? What made it special?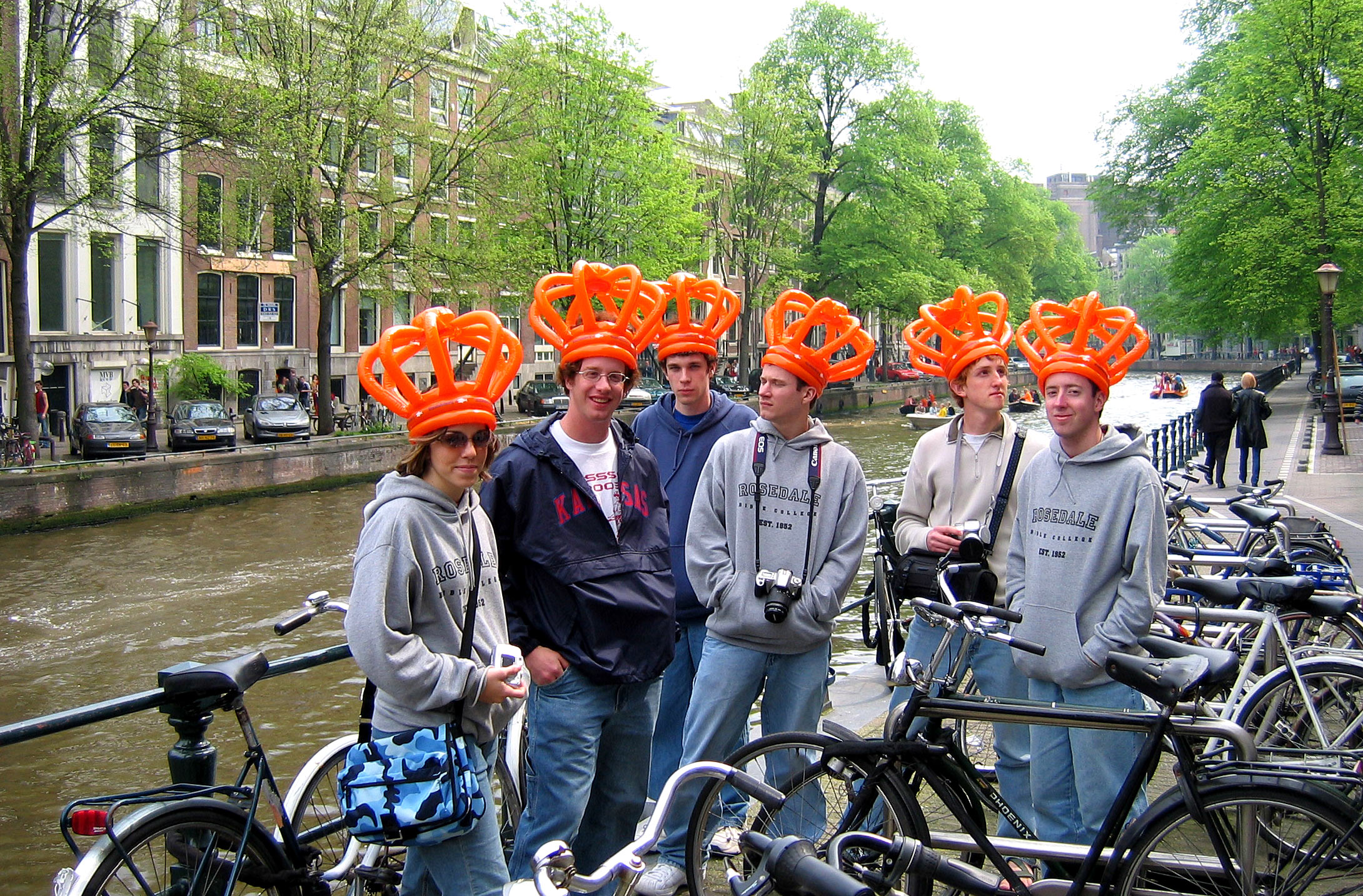 Probably the Anabaptist History/Humanities combo offered in the spring term. We were able to spend the last several weeks of the term on a study tour of Europe. We started in the Netherlands and made our way south to Italy, hitting many countries and historical and cultural landmarks in between. I have many fond memories (and one painful one involving a motor scooter wreck) from that trip.
What did you find at RBC that helped you grow spiritually?
I found a faculty that was passionate about teaching truth and developing conscious Christians, a class load that promoted biblical thinking and examination, and many fellow students who challenged me in my walk.
Give a favorite memory of your time at RBC.
So many to choose from, but one that comes to mind was the time that several students, who will remain nameless, discovered a sound effect CD in the library that contained a sample of a chainsaw being started up and run at full speed.
They burned this sample multiple times to another CD, slipped it into a sizable stereo system in another dorm room, and set the alarm on the stereo to go off at 4 a.m. at full volume. Somehow, those involved were the only ones on the floor not awakened by the early morning logging operation — sleeping the sleep of the just, no doubt.