Apply Early To Optimize Opportunities
RBC Scholarships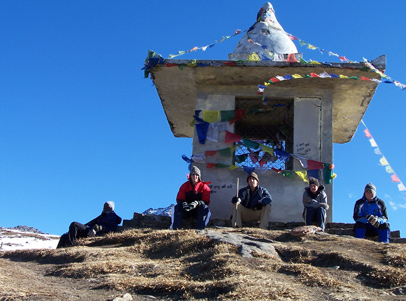 RBC offers a variety of scholarships awarded on the basis of need, academic merit or student circumstances. Complete the RBC Scholarships Application to apply. Submit early: scholarship distribution begins after May 1.
Merit Scholarships
President's Scholarship
Up to five awards of $1,000 per year for non-transfer, incoming freshmen. Awarded on the basis of SAT (1700 minimum) or ACT (25 minimum) scores and an essay describing the educational and life experiences which have prepared you to make a significant contribution to the campus community of Rosedale Bible College. Preference is given to full-time, full-year students.
Dean's Scholarship
Up to eight awards of $1,000 per year for current students who have completed at least 24 credit hours at RBC and declared their intention to return for a second full year. The award is based on freshman-year GPA.
Financial Need Scholarships (For students demonstrating unmet financial need)
To apply for financial need scholarships, 1) complete a FAFSA 2) complete a Virtual Financial Aid Office interview and 3) complete the RBC Scholarships Application.
Missions Scholarships
Preference will be given to students seeking the Associate Degree with a Missions Concentration. Scholarships will be awarded from the following funds:
Marcus Byler Memorial Scholarship
Jacob & Sarah Graber Scholarship
Jewish Evangelism Scholarship
—For students preparing to minister to Jewish people.
Elmer Maust Scholarship
Levi & Cora Miller Scholarship
—For students pursuing missions as a course of study.
Shem & Salome Peachey Memorial Scholarship
—For students from emerging congregations.
Michael & Margaretha Sattler Scholarship
—For students preparing for missions and church planting.
Robert & Joseph Yoder Memorial Scholarship
Ministry Scholarships
RBC awards scholarships to several categories of students in recognition of their or their parents' involvement in Christian ministry and missions.
Short Term Missions Scholarship
—Scholarships of up to $1,500 for REACH participants and up to $1,000 for other short-term missions and service programs are available. Awards are pro-rated for length of service term, beginning with a minimum of six months. To qualify, students must begin their studies no more than 18 months after completing their service.
RMM Scholarships
—Scholarships of up to $4,500/year are available for long-term missionaries serving with Rosedale Mennonite Missions and their dependent children. Scholarships of up to $3,000/year are available for full-time RMM staff and their dependent children.
CMC Scholarships
—Scholarships of up to $3,000/year are available for active ministers within CMC and their dependent children, and for full-time staff of CMC and their dependent children.
Other Ministry Scholarships
—Scholarships of up to $1,500/year are available for active ministers, missionaries, and their dependent children who do not qualify for CMC or RMM-related scholarships.
Other Scholarships
International Student Scholarship
—For non-North American students referred to RBC by an Anabaptist mission organization, or a non-North American Anabaptist church, RBC will grant a scholarship in the amount of 50% of tuition and room and board. Application for this scholarship must be initiated by the referring agency.
Older Adult Scholarship
—Persons 65 years old or older are granted scholarships in the amount of 90% of the cost of tuition.
Congregational Giving Scholarship
—A scholarship of up to 10% of tuition is granted to students from CMC whose home congregation has contributed to the school the suggested per member amount in a given year.
Canadian Student Discount
—Canadian students not eligible for U.S. federal aid may pay their tuition, fees, and room and board at an even exchange rate. RBC awards a discount in the amount of the difference between U.S. and Canadian currencies, calculated on the basis of exchange rates at the beginning of each term of study.
There are opportunities for students to work on campus in various capacities. Preference will be given to Federal Work Study students. You can apply for Federal Work Study when you fill out your FAFSA.

Please submit the campus employment application to the business office.
For more information about RBC aid, go to our online catalog or request a printed copy from admissions.
See also:
Federal and Ohio Aid

Search Financial Aid
Can't find what you are looking for? Type your question here.
Contact Us
Rosedale Bible College
2270 Rosedale Road, Irwin, Ohio 43029
740-857-1311 | 877-857-1312 fax