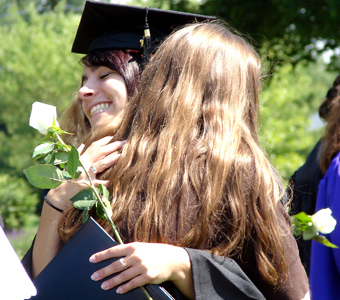 Graduation banquet in the RBC cafeteria (closed event) — Friday, May 19, 2017, 6:00 p.m.
Commencement in the RBC chapel — Saturday, May 20, 2017, 10:30 a.m. Complimentary luncheon following.
Questions regarding graduation may be directed to Bethany Peachey.
Search Events
Can't find what you are looking for? Type your question here.
Contact Us
Rosedale Bible College
2270 Rosedale Road, Irwin, Ohio 43029
740-857-1311 | 877-857-1312 fax