Service with a Purpose
Explore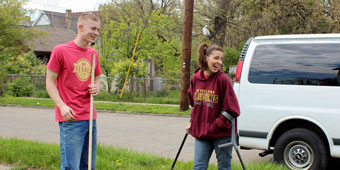 Our desire at RBC is to help prepare students to serve the church and the world. We believe exposing students to ways God is at work and getting them to participate is one way to prepare students.
That's what Explore is! As part of the student experience at Rosedale, we ask students to be involved in a certain number of service opportunities. We see service in the church and in the world as part of our DNA. Because of that, students will be assigned to—or given the opportunity to choose—a ministry team and be involved in various service projects throughout the course of the academic year.
Search Campus Life
Can't find what you are looking for? Type your question here.
Contact Us
Rosedale Bible College
2270 Rosedale Road, Irwin, Ohio 43029
740-857-1311 | 877-857-1312 fax