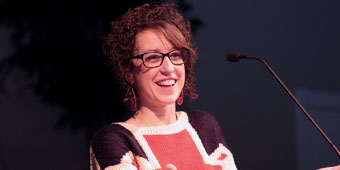 Our framework
We understand that humans are created by God as relational beings. We need, seek, even crave, relationship. Our chapel services are designed in such a way as to foster relationship with Jesus. It is a chance for us to gather in community with each other as we focus our eyes on our creator. In a world that continually vies for our attention and can often distract us from walking as followers of Jesus, chapel is a time for us to reorient.
Chapel Goals
In light of this, chapel services endeavor to deepen our relationships with Christ. In chapel, He is our focus. There are times of teaching and worship. Some chapels are simply devoted to prayer. Though there are a variety of things that take place in chapel, the goal of each chapel is the same. We want to foster a deeper and deeper walk with Christ!
Chapel Addresses
Spring Semester Opening Chapel: Jon Showalter Listen Download
Search Campus Life
Can't find what you are looking for? Type your question here.
Contact Us
Rosedale Bible College
2270 Rosedale Road, Irwin, Ohio 43029
740-857-1311 | 877-857-1312 fax