Rosedale Chorale
The Rosedale Chorale is a select touring choir that performs music from the renaissance time period to the present. "We always vary the song selections in the program," says Ken Miller, director of the Chorale. "There is so much good music written throughout the last 500 years to choose from. And I believe the audience can be effectively led in worship when we blend artistic discipline with a sincere expression of faith."
The chorale gives programs during weekends and on a 10-day tour in the spring semester.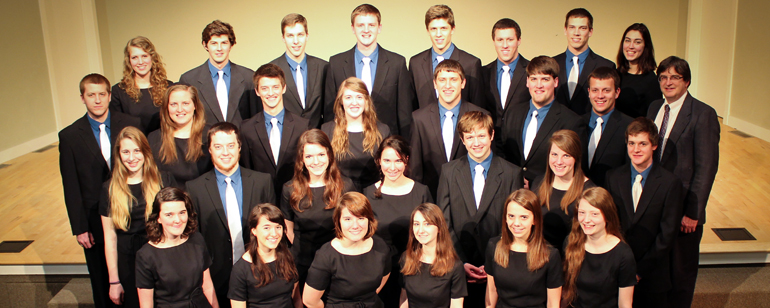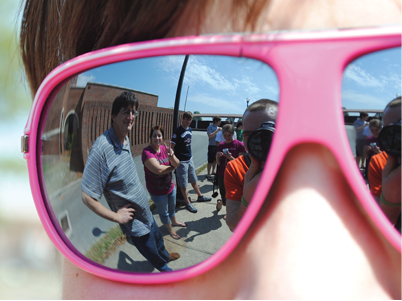 Salt and Light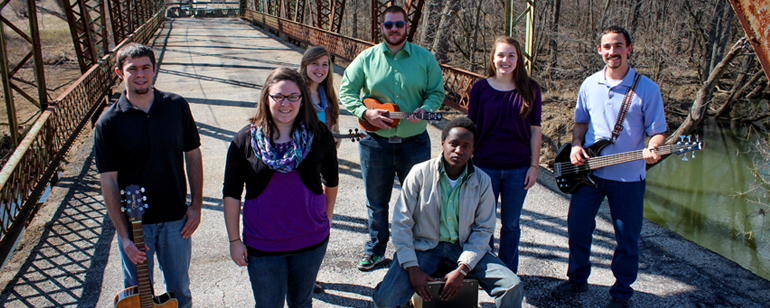 The Salt & Light Co. is a small mixed ensemble formed after auditions during Fall Semester. The company does several weekend tours during the year and an extended tour between sessions or during breaks. Their presentation includes tight vocals blended with acoustic instrumentation, with a focus on folk and world music style. The goal is to inspire worship.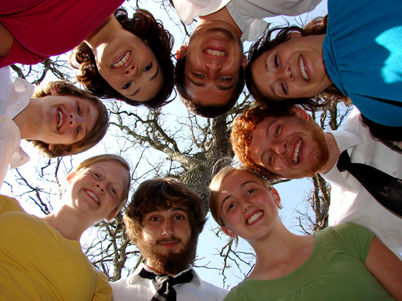 Veritas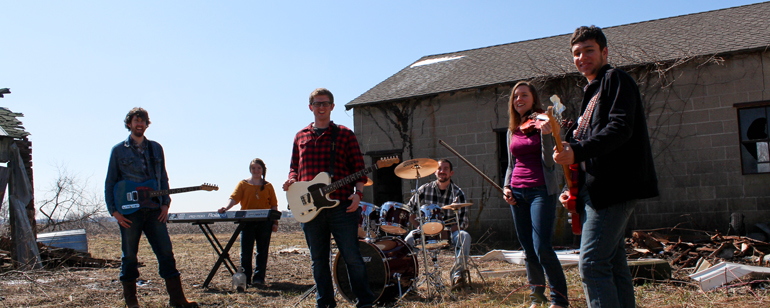 Veritas is RBC's contemporary Christian band, a team of musicians assembled to serve the campus and young people throughout the conference by leading in praise and worship. Part of the band's mission is to try to model and proclaim the meaning of its name: truth. Whether there will be a Veritas group in a given year depends on the interest level and whether someone is available to lead it.
Rosedale Fall Choir
Rosedale Choir is an opportunity for all students to grow as choral performers and sing together. Unlike Chorale, Rosedale choir is open to any student who would like to participate. Rosedale choir sings at area churches and events throughout the latter half of the fall semester.
Annual Drama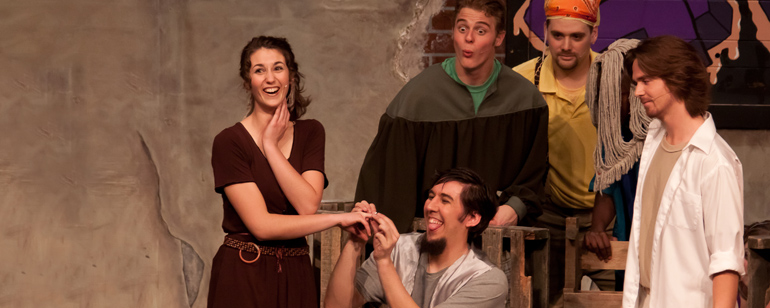 If you are looking for something to be brave about, consider fine arts. — Robert Frost
Are you dramatically inclined? RBC offers several options for those who enjoy acting or working behind the scenes in a theatrical production by presenting an in-house production every year.
I can take any empty space and call it a bare stage. — Peter Brook.
Christa Wolf teaches Introduction to the Dramatic Arts and Directing for the Stage and directs campus productions of plays and musicals, including The Miracle Worker, The Magician's Nephew, Over the River and Through the Woods, The Imaginary Invalid, Pygmalion, The Case of the Frozen Saints, Godspell, Fiddler on the Roof and this year's drama, You Can't Take It With You.
Christa believes that "drama is an effective tool in evangelism," and describes her approach this way: "As I interact with the students at RBC, I use my training in fine arts to help them find ways to creatively and dramatically convey spiritual truths that can lead others to Christ."
We live in what is, but we find a thousand ways not to face it. Great theatre strengthens our faculty to face it. — Thornton Wilder
Christa likes using drama to reach those who are outside the church: "People are often more responsive to ideas that they think they've come up with on their own. Drama enables us to show them a picture of truth and let them figure out the meaning for themselves."
The real object of the drama is the exhibition of the human character. — Thomas Babington Macaulay
The job of the artist is always to deepen the mystery. — Sir Francis Bacon