What is Bridge?
Bridge is an internship program that pairs study and reflection with ministry experience and vocational exploration. Bridge interns can choose to focus on one of the following two tracks.
Ministry Experience: Bridge is designed to equip young adults for ministry in both local and global contexts. Ministry interns can serve in local churches leading worship, leading youth, or working as pastoral interns; and they can also serve in ministries outside the church working with children or international students.
Vocational Exploration: Bridge is also designed to permit young adults to experience and explore a vocation before they go on for further study in that field. Vocational internships are available in social work, occupational therapy, teaching and tutoring, graphic design, communication, and more.
Bridge interns take core courses at RBC while serving their internships. Internships are available with International Friendships on the campus of OSU, with the Salvation Army's anti-human trafficking division, at Agora's inner-city ministry to youth and children, in local churches and with other agencies. Check out our Internship Opportunities page to see a complete list.
Our interns gather for a weekly discipleship group to learn leadership skills, share internship experiences, and grow in the practice of various spiritual disciplines.
Bridge cohorts are based in one of two locations: RBC or Columbus, Ohio.
Internship Opportunities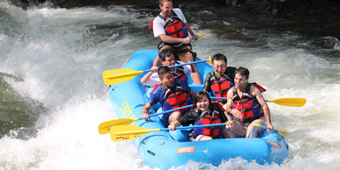 International Friendships (IFI) on the campus of Ohio State University: Bridge interns build friendships with a wide variety of international students. This is excellent preparation for ministry "across the street or around the world"; interns learn to listen to and share friendship and faith with others from vastly different world views.
Agora Ministries, an inner city Mennonite church in Columbus: Bridge interns assist with tutoring and recreation programs for vulnerable inner-city children and youth.
Salvation Army, in Columbus: Bridge interns join social service departments that are combating human trafficking, addressing poverty, homelessness, and addictions. Interns have the opportunity to work in prevention, rescue, and restoration efforts.
Horizon Prison Initiative, in London: Bridge interns (men only) serve on Tuesday evenings as "outside brothers" to incarcerated men from all walks of life. Interns will also go into the prisons several times per week to shadow the Horizon staff as they administrate the multi-faith dorm. Interns will meet, encourage, and interact with inmates.
Rosedale Bible College: Internships on the RBC campus can include a range of different interests such as: graphic design, recruiting, maintenance, receptionist, etc.
Rosedale Mennonite Missions: Internships at the Rosedale International Center include an array of different fields such as hospitality, maintenance, graphic design, writing, communications, etc.
Daily Needs Assistance of Plain City: Bridge interns can get involved with a kids and youth mentoring program through the Jonathan Alder school system. They will also have opportunity to get to know and counsel children in at risk homes.
J. Jireh Ministries in Columbus: Interns will work with Norman Brown in ministry to at risk kids, veterans, and ex-cons. Norman is also a community developer and church planter.
Shekinah Christian School in Plain City: Interns can work in classrooms with students or in the office with the administration, tutoring and mentoring students both during school hours and after school. This internship is excellent for those wishing to pursue education in a Christian school environment.
Pregnancy Decision Health Center in Columbus: PDHC is a faith-based, non-profit pregnancy help center. Interns (women only) will help run general operations at the centers, greet clients and offer client forms at the front desk, answer the phone, shadow client consultations, sort material aid donations, and a help with a variety of other tasks.
Fellowship of Christian Athletes in Columbus: FCA is a Christ centered youth focused ministry. Interns with FCA will work in high schools, rural or urban, to establish student-led Bible clubs, adopt a sports team and become their chaplain, and mentor young leaders to be a Christian witness to their peers.
Occupational Therapy in Columbus: Interns will shadow and learn from licensed occupational therapists while they volunteer and work in the school.
Internships are available with local congregations in a variety of ministry related positions such as pastoral ministry, youth ministry, and worship leading.
Bridge Staff
Matthew Showalter, Rosedale Bible College Dean of Students overseas the Bridge program.
Mim Musser, prayer coordinator for Rosedale Mennonite Missions, serves as a life coach for Bridge participants.
Matt participates in the weekly discipleship meetings of the Bridge cohort.
Intern Testimonials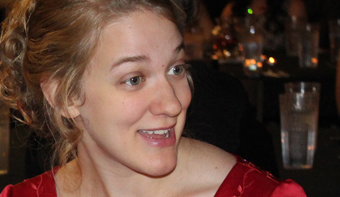 Mary Beth Sharp: My internship with IFI has been a wonderful opportunity for growth. Learning how to befriend and connect with international students has not been easy and predictable. It's taught me how to depend on God rather than my own abilities and resources. You never know what direction a conversation will take!
My conversation partner is a Chinese student. I hadn't realized what a blank religious slate most Chinese students are. One day she turned to me and said, "Christians are so nice. I think I want to be one." But she didn't have a clue what a Christian is! It was a good experience for me to explain how we become Christians, and why we respond the way we do. She's now involved in an IFI Bible study.
Taylor Herr: When I hear about injustice or suffering in the world, I naturally want to stop it. I have always wanted to rescue and protect people who need help. The problem is, I often have no idea what to do, or how to make a difference. Until recently, that was how I felt about human trafficking victims. Where do you start? How can you make an impact in the dark and tangled web that is modern day slavery? That's where Bridge came in. My internship with the Salvation Army's anti-human trafficking program has given me the training and experience to actually stand up and do something instead of going about my life wishing I knew how to help.
I've met survivors, helped people get off the street, and participated in their recovery. The knowledge and experience I have gained in this program is priceless and I plan to use it for the rest of my life.
Dylan Miller: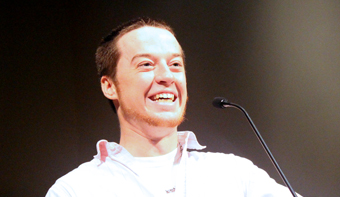 The highlights of my internship have been getting to see the pastor's role behind the scenes as well as building relationships with non-believers, and seeing God work through those relationships. I'm seeing how much time it takes to set up a sermon schedule, prepare sermons, go to meetings, and be part of ministries both inside and outside the church. It's a huge time commitment!
I've learned practical things like how to introduce myself to people I don't know. Being an introvert, it's easy for me not to talk to strangers. But after observing my mentor comfortably engaging with strangers at a pancake breakfast I'm trying his pattern of self introduction first—putting others at ease by saying something like, "Hi, I'm Dylan. What's your name?" It seems like a little thing, but it's really helped me reach out to people I don't know.
One Sunday morning, I had a very special experience. There were two first-grade boys sitting with me in church. One of them was in church for the first time in his life. As the pastor was preaching, one little guy turned to me and pointed at the cross. "What's that?" he asked. "It's a cross," I said. "What's a cross?" he asked. So I told him about how Jesus died for our sins. He listened, then asked, "Why?" I tried to explain Christ's death in a way he could understand. He pondered this a moment then said, "I want my mom to come next Sunday." It was so encouraging to see that these experiences were making him hungry for more!
Apply to Bridge
---
New students applying to Bridge will need to provide the following documents to the RBC admissions office:
A completed Online Application.
A High School Transcript. Transcripts should be requested from the academic records office of the school and sent directly to the admissions office at RBC.
A College Transcript (if applicable). Transcripts should be requested from the academic records office of the college and sent directly to the admissions office at RBC.
Application Fee (non-refundable)

$50 for applicants from the USA, Canada, or Mexico
$95 for other international applicants
Application materials should be sent to:
Admissions Office
Rosedale Bible College
2270 Rosedale Rd
Irwin, OH 43029-9517
---
Returning RBC students (those who have attended RBC within two years of the Bridge application year) who want to apply for Bridge need to complete the Bridge application for returning RBC students.