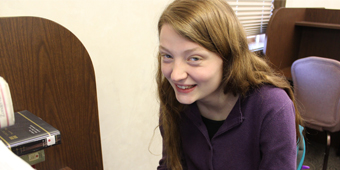 Rosedale Bible College affirms the values which lead some families to educate their children at home, and welcomes applications from students who have been homeschooled. Students who have completed the equivalent of four years of high school simply follow the normal application process. Start the application process.
In the absence of an official high school transcript, parents need to supply a list/description of subjects studied as well as any grades or evaluations which were given for those studies. Questions regarding the details of this course listing may be addressed to the registrar.
Rosedale also welcomes students to apply during their senior year of high school if they will be at least seventeen years of age when they enroll. In such cases, the admissions committee gives extra attention to personal references in an attempt to assess the student's maturity and preparedness to join the Rosedale community. Accepted students who have not completed high school will be admitted on a probationary basis.
Check out this profile of several home schooled RBC alumni.
Search Admissions
Can't find what you are looking for? Type your question here.
Contact Us
Rosedale Bible College
2270 Rosedale Road, Irwin, Ohio 43029
740-857-1311 | 877-857-1312 fax