What Can I Study?
Programs of Study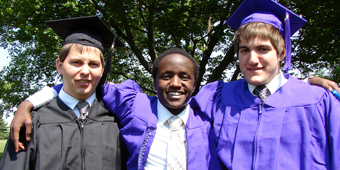 Students studying at Rosedale pursue the associate degree in biblical studies as well as two co-curricular programs.
The Associate in Biblical Studies is a two–year degree accredited by the Commission on Accreditation of the Association for Biblical Higher Education. The curriculum provides for a variety of concentrations to accommodate student interests and career or service goals. Concentrations include Bible, Education, General Studies, Missions, Music and Worship, Pastoral Studies, Theology, and Youth Ministries.
What can I do with an associate degree?
The answer depends on who you are and what you hope to do. Starting your college career at Rosedale gives you the opportunity to clarify what you believe and why you believe it. You can ask big questions in the context of a supportive, spiritually focused campus community before you head into a secular environment.
One option is to transfer credits to complete your bachelor's degree. Most Christian universities and colleges and many public universities accept RBC credits, and you can check out the list of public and private colleges that have accepted RBC credits here.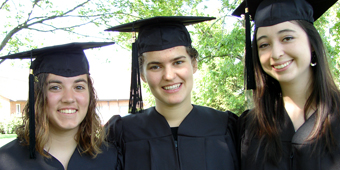 Or you can enter the job market right away. If ministry, mission or church work may be in your future, a two-year degree not only equips you with a solid biblical foundation, it also shows your commitment to being prepared for the task. An associate degree is a confirmation to any employer of your academic diligence and educational foundation, even if you choose to work in a field not directly related to your degree.
Co-Curricular Programs
Bridge is an internship program that pairs study and reflection with ministry experience and vocational exploration. Bridge interns can choose to focus on one of the following two tracks.
Akwachink Leadership School is an adjunct program operated in conjunction with Living Hope Native Ministries, based in Sudbury, Ontario. This three-week experience combines an expedition in the Canadian wilderness with intensive training in leadership and spiritual formation.
Search Academics
Can't find what you are looking for? Type your question here.
Contact Us
Rosedale Bible College
2270 Rosedale Road, Irwin, Ohio 43029
740-857-1311 | 877-857-1312 fax