2016–2017
Ethiopia Cross-Cultural Term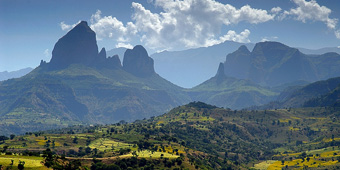 Students will spend six weeks in residence in Central Ethiopia, exploring the historical and cultural heritage of the region and interacting with the Ethiopian Mennonite Church. They will be based in the dorms of the Meserete Kristos College; excursions are planned for most weekends. Courses offered are Introduction to Missions, taught by Richard Showalter, and Introduction to Islam, taught by Matt Showalter.
Richard Showalter serves as a global church liaison and adjunct instructor in missions for RBC and a consultant for RMM. He has long-standing relationships with Ethiopian Mennonites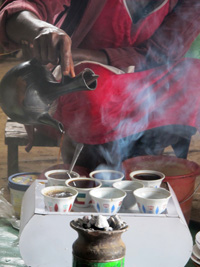 and in recent years serves with two African groups in mission training in Ethiopia, where he and his wife Jewel are honorary members of the Meserete Kristos Church. Jewel grew up in Ethiopia as a daughter of missionary parents. Richard's vocation is Christian witness to the world's least-reached people, and his avocation is learning everything he can about the footprints of God in human history. (Ethiopia has lots of them.)
Matt Showalter grew up in Turkey and attended Turkish public schools into the 5th grade. As an adult, he has served with his family in church planting in a Muslim context, pastoral ministry, Bible teaching, and discipleship. Currently, Matt, his wife Colleen, and their five kids live on the Rosedale Bible College campus where he serves as the dean of students. He has never been to Ethiopia but looks forward to connecting with a church there that he has heard about his entire life from his mother and grandparents.
Search Academics
Can't find what you are looking for? Type your question here.
Contact Us
Rosedale Bible College
2270 Rosedale Road, Irwin, Ohio 43029
740-857-1311 | 877-857-1312 fax