A Learning Adventure
Akwachink Leadership School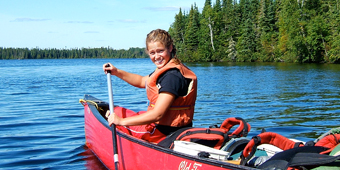 This program is operated by Living Hope Native Ministries in cooperation with RBC. It is scheduled during the three weeks prior to the fall semester and is based in the Sudbury, Ontario, area. The first two weeks consist of a canoe expedition with teaching and activities built around spiritual and character development themes. During the third week, classes taught by mission personnel continue to build on the spiritual and character development themes of the expedition. This program requires a minimum of eight and accommodates a maximum of twelve students.

(Three credit hours)
August 24 - September 15, 2017 (dates TBA)
COST: $975.00 plus a $50 application fee for those not previously enrolled at RBC.

For more information, or to ask questions, email admissions.
Search Academics
Can't find what you are looking for? Type your question here.
Contact Us
Rosedale Bible College
2270 Rosedale Road, Irwin, Ohio 43029
740-857-1311 | 877-857-1312 fax