Student Satisfaction Survey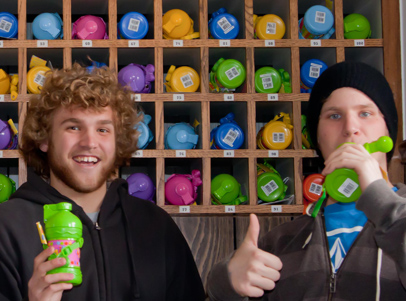 As a part of its ongoing assessment of institutional effectiveness, RBC administered the Noel-Levitz Student Satisfaction Inventory to students in May of 2007. RBC student responses were compared with responses from 322,000 students enrolled in 4-year private colleges and nearly 5,000 students enrolled in other member schools of the Association of Biblical Higher Education, RBC's accrediting body.
The survey included 45 specific satisfaction measures. In each instance, students provided an evaluation and a ranking of relative importance. The resulting report indicates a statistically significant higher ranking from RBC students in 22 measures compared with other ABHE schools and in 29 compared with four-year private colleges.
"The results were extremely positive," said President Dan Ziegler. "Compared to other colleges, RBC was rated exceptionally strong in student life measures."
Related Links:
News Release summarizing the results

Interactive, full report compared to ABHE member colleges

Interactive, full report compared to 4-year private colleges
Search About RBC
Can't find what you are looking for? Type your question here.
Contact Us
Rosedale Bible College
2270 Rosedale Road, Irwin, Ohio 43029
740-857-1311 | 877-857-1312 fax