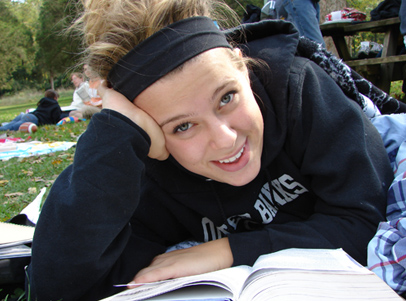 Our Mission
The mission of Rosedale Bible College is to provide an evangelical junior Bible college education in the Anabaptist/Mennonite tradition that equips students to grow spiritually and academically and to serve effectively in the church and society.
The college is committed to academic excellence as well as to nurturing a campus atmosphere that encourages concentration on spiritual growth and discipline.
Program of Study
An Associate Degree in Biblical Studies (two years) is the degree program offered by RBC. Students may choose between eight different concentrations within the degree curriculum.
In addition, a special three-week wilderness training experience, Akwachink Leadership School, is offered each fall in association with Living Hope Native Ministries.
Accreditation
RBC is accredited by the Association for Biblical Higher Education. ABHE is recognized as a national accrediting agency by the Council for Higher Education Accreditation (CHEA), and the Commission on Recognition of Postsecondary Accreditation (CORPA). It is also listed by the United States Department of Education as a recognized agency for biblical higher education. Internationally, ABHE is recognized by the International Council for Evangelical Theological Education. Rosedale is also authorized by the Ohio Board of Regents (the state's educational oversight body) to grant the associate degree in biblical studies.
Tuition
Tuition costs at Rosedale compare very favorably with other private colleges and universities. The total estimated annual cost for full-time students in the 2015-2016 academic year is just under $14,000. Tuition and boarding costs are kept low through the generous giving of alumni, friends, and the churches of Conservative Mennonite Conference.
Financial Aid
Study at Rosedale qualifies for public assistance through the federal and Ohio state governments. In addition, some private scholarships are available.
Enrollment
Average enrollment is 75 students. Typical class size is 15 to 20 students.
Location
Rosedale is situated in a small central Ohio community 31 miles west of downtown Columbus and 33 miles northeast of downtown Springfield. Its rural setting provides a peaceful, safe environment within easy driving distance of the cultural offerings of significant urban centers.
Affiliation
Rosedale is the educational institution of Conservative Mennonite Conference.
Athletics
Organized intramural sports include basketball, volleyball, soccer, and Ultimate. Student teams have played soccer in a community league in north Columbus. The disc golf course also sees frequent use during the fall and spring.
Search About RBC
Can't find what you are looking for? Type your question here.
Contact Us
Rosedale Bible College
2270 Rosedale Road, Irwin, Ohio 43029
740-857-1311 | 877-857-1312 fax