Student & Alumni Profiles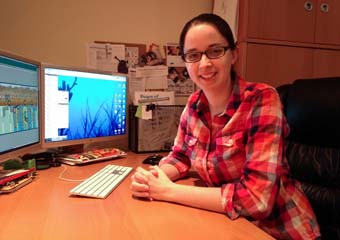 Sonya Chisenhall (00, 02) lives in Delaware and attends Hickory Ridge Community Church in Greenwood. She went to Israel with REACH (short-term missions program of Rosedale Mennonite Missions) from 2000-2001. Find out how attending RBC gave her "the backbone to face the world." See more.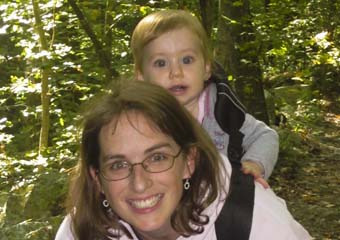 Tamara Duncan Shoemaker (01) is a stay-at-home mom who writes novels in her spare time. If you're interested, go to route11publications.us and click on the link to buy her book Broken Crowns. It's only $2.99! And find out why "A tiny little Bible college in the middle of the cornfields had a profound effect" on her life. See more.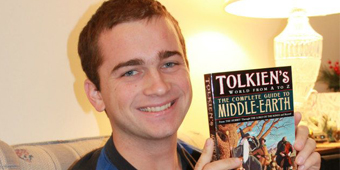 Darin Beachy (08) graduated from Millersville University with a degree in social studies education in December, 2012, and hopes to find a teaching job for next fall. This spring he'll be on the road, recruiting for RBC. Read his profile to find out why he's enthusiastic about doing that! See more.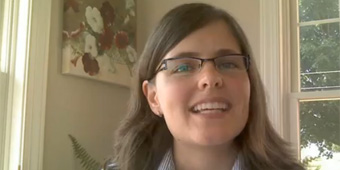 Janine attended RBC in 2003 and 2005 and now teaches English as a second language at Temple University. She has attended 5 universities and colleges. Find out why she appreciates her time at RBC the most. See more.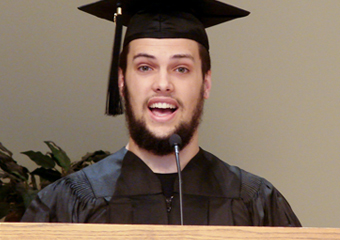 RBC alum Jonathan Sauder took a break from his demanding Ninja Warrior schedule to answer a few questions for us. See more.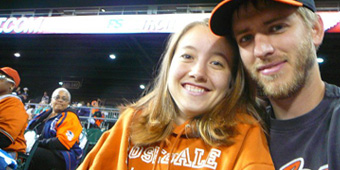 Originally from Delaware, Andrew Sharp lives in London, Ohio, with his wife Stephanie and their little son Michael. Andrew is a coffee-drinking fiend who wants to write a novel someday and is always up for good conversation. He graduated from RBC with an associate degree in 2004. See more.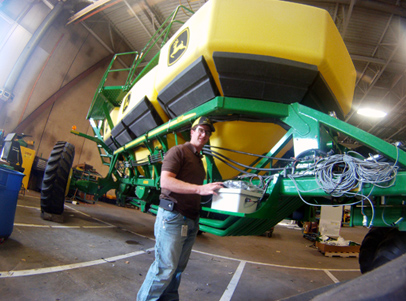 Jonathan Miller grew up in Rosedale, Ohio, attended RBC in 2004, and graduated from The Ohio State University in 2009. He says his RBC classes helped him "figure out how to learn in a college environment"; they also made him more confident in his beliefs as he "entered a secular setting." See more.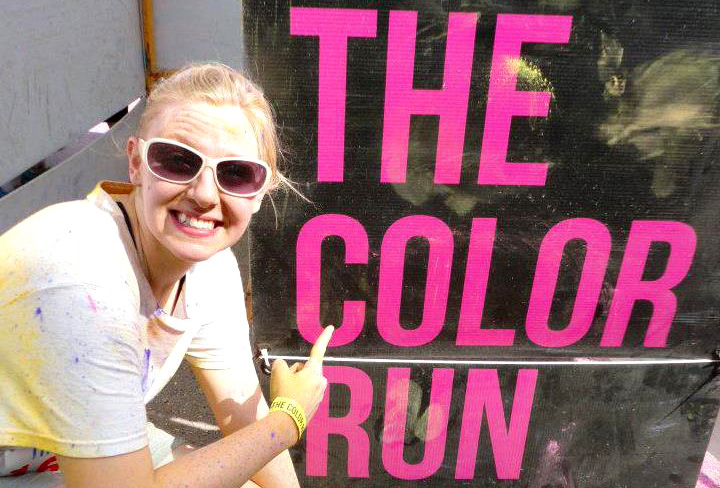 Debbie Freed Sommers attended RBC in 2007 and lives in Pottstown, Pennsylvania, where she is pursuing a career in fine arts. (Although for now, she has to do other work as well. Sigh. The life of a struggling artist.) See more.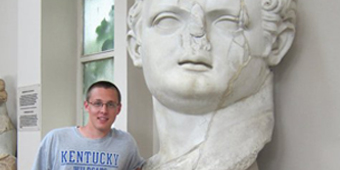 Anthony attended RBC during the 2007-08 academic year, just after graduating from high school. Although he had a four-year scholarship from the University of Kentucky, he chose to defer it in order to spend a year at Rosedale. Now he's in his first year of graduate school at the University of Notre Dame. See more.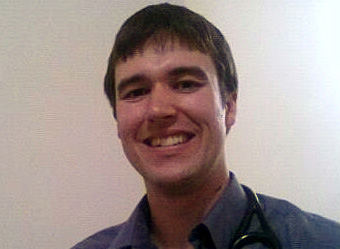 Originally from Clearwater, Florida, Seth Holman lives in Sanford, North Carolina and works as a physician assistant. Seth attended RBC in 2008 and notes: "When I consider the entire student body during my time at Rosedale, I don't think I have since come across a larger group of 'solid' young adults who are serious about following Jesus." See more.
Labreeska Sensenig Graber is from Lewisburg, Pennsylvania and attended RBC in 2007-08. She describes RBC as "a place where life and conversations and studies were so saturated with God and the Word that, even if you were only a little willing, you grew." See more.
Search About RBC
Can't find what you are looking for? Type your question here.
Contact Us
Rosedale Bible College
2270 Rosedale Road, Irwin, Ohio 43029
740-857-1311 | 877-857-1312 fax