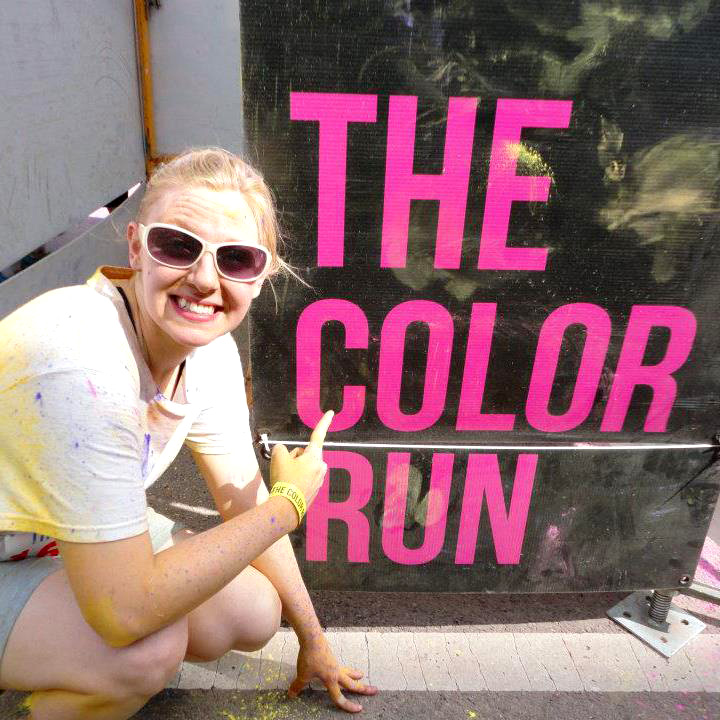 Debbie Freed Sommers attended RBC in 2007 and lives in Pottstown, Pennsylvania, where she is pursuing a career in fine arts. (Although for now, she has to do other work as well. Sigh. The life of a struggling artist.)
What are you doing now?
I am working on a collection of paintings that will be available for purchase from my store on Etsy.com, which is set to open around the holidays of this year!
But you still have to eat, right?
I am currently working for First Niagara Bank as a part-time teller, as well as working part-time for Chick-Fil-A in Audubon, Pennsylvania as their Restaurant Marketing Director.
What's your educational path been like? How did RBC fit into that path?
Many people wonder why I went to RBC at all, especially when my academic career has been focused so heavily on visual arts, particularly painting and ceramics. Going to RBC for the short period of time that I did was a big step in trusting God to lead me. I felt God telling me to take a step back from my studies in visual art and study His word.
I did not want to put my artistic studies aside, but I had peace in going to RBC because I knew God was calling me there. The things I learned there helped me to sort through my personal beliefs and convictions.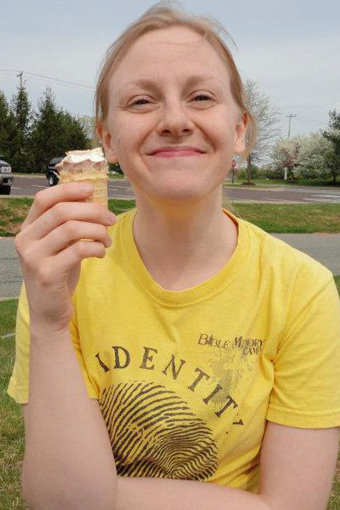 What happened when you left RBC?
After RBC, I returned home to finish my associate degree in Fine Arts and then went on to continue my studies for another year in Ceramic Arts at Alfred University.
Leaving RBC was difficult because the environment there is so rich with community and genuine individuals caring for one another and for God's will in their lives. I left RBC, completed my associate degree at a community college, and then transferred to a very liberal art school.
What was the transition to another school like for you?
I was not concerned with a smooth transfer of classes from RBC because they didn't fit into my major of study anyway; however, going from a very "Christian" environment to a very "secular" one was a difficult transition. Despite always attending public schools and colleges, after RBC, I realized how lost and confused the world around me was without Christ. I felt an urgency for sharing Christ's love that I don't know that I had before RBC.
What was your favorite class at RBC? What made it special?
Life of Christ, taught by Eric Kouns, was the best class I took at RBC. It was very challenging, as Mr. Kouns' classes always were, but more than that, it was a wonderful experience to dive into the life of our Lord Jesus Christ on earth. Studying Christ's life through the eyes of four different people (the four gospels) gave me great perspective on how Christ relates to each one of us so differently, but without forsaking his message. I came away from the class seeing Christ in a new way.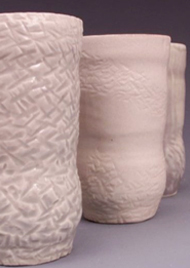 What did you find at RBC that helped you grow spiritually?
My spiritual growth at RBC was hugely impacted by the people, both students and faculty . . . . The environment is one of caring and encouragement; caring how each other is doing and encouraging each other to seek and ask questions and follow God's leading.
The work pictured is a set of slip-cast porcelain cups that Debbie made in the spring of 2009.